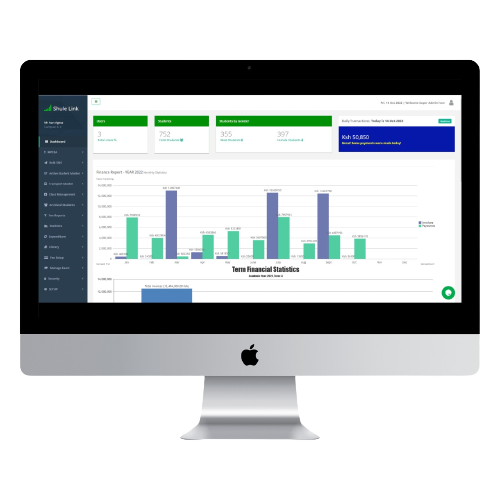 Since our establishment in 2012, we have noticed great improvement in our clients' efficiency and productivity. Our award-winning software is trusted by thousands of organizations in the country. With our school management software, your organization can efficiently manage your business and improve the productivity of your employees.
Simplicity in the complexity
We offer a wide range of solutions that suit your needs. We can help you out with Accounting and Payroll, Library, Transport Management, Class Management, Edit Audit and User Management.
Our M-Pesa integration makes collecting payments faster and easier than ever! Thousands of schools are already using our system to streamline their operations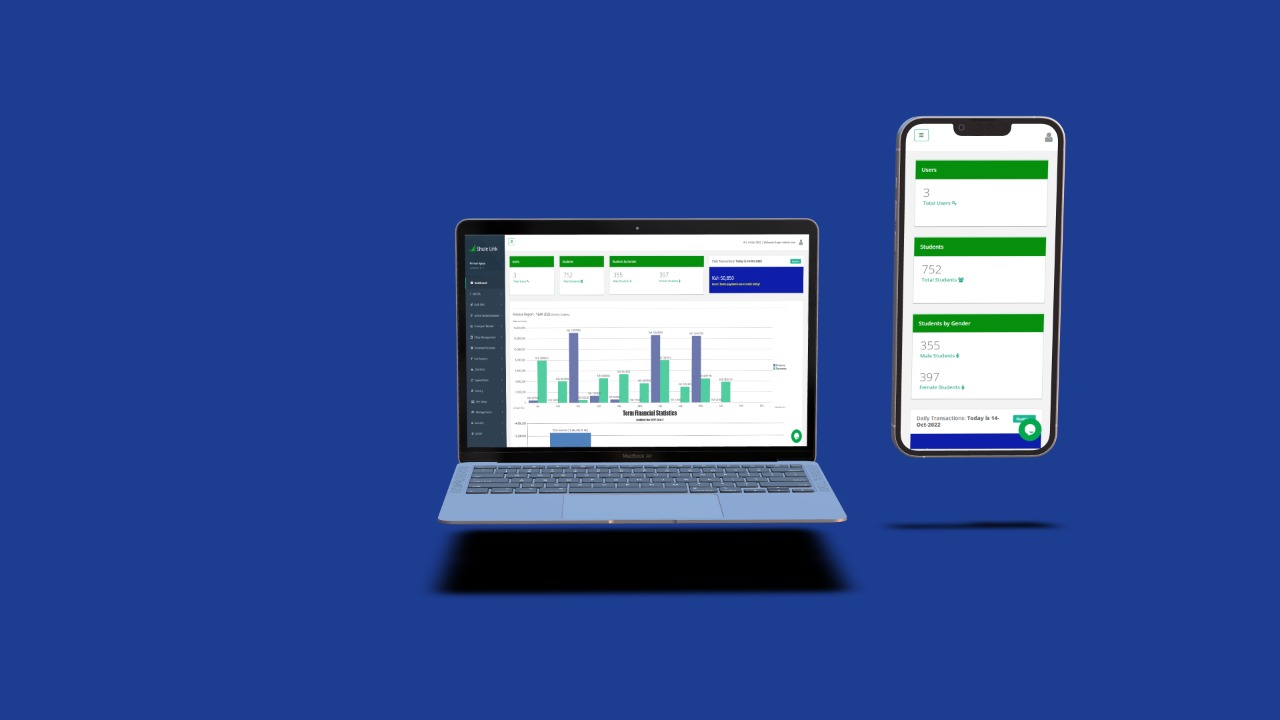 School management is a daunting task. That's why we created an easy-to-use school management system, tailored to the specific needs of schools and educational institutions.
Our system integrates invoicing, payments, email alerts, SMS alert, MPESA integration, library, transport management, class management, edit audit, user management and inventory all within one platform. 
Our Trending Services and Products
Looking for an efficient way to manage your school? Shule Link is the perfect solution. Our cutting-edge school management system gives you the power to better handle student records, attendance tracking, fee collection, and more. With our user-friendly interface, you'll be able to easily track and manage all of your school's data and operations in one place. Streamline your processes with Shule Link today!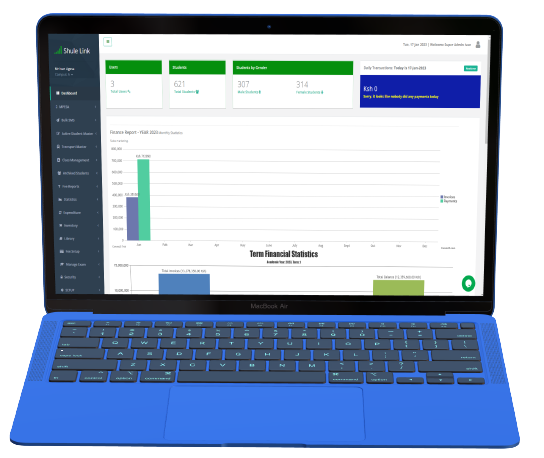 Streamline your church with Shule Link! Our cloud-based Church Management System is the perfect tool to help you organize, manage, and track all your church activities. From finances to staff management and event tracking, Shule Link has everything you need to operate a successful and efficient church. Get started today and join thousands of churches already enjoying the benefits of our powerful system!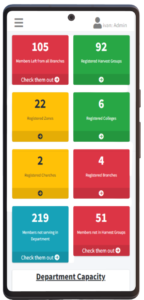 Take the hassle out of running your business with Shule Link! Our POS System offers a streamlined, secure, and seamless checkout experience that helps keep track of customers, inventory, and sales. With advanced features like real-time analytics, automated reports & billing, and integrated loyalty programs, Shule Link is the essential tool for any modern business. Join the thousands of satisfied customers who have already seen their profits skyrocket with Shule Link!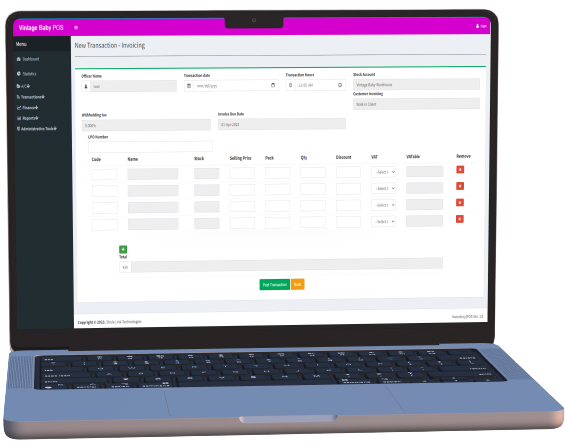 Send timely alerts to customers, staff, and students with Bulk SMS. Get the perfect notification solution for invoice alerts, payment reminders, transport management updates, emergency announcements and more. Keep your customer base informed and your business running smoothly with Bulk SMS's reliable and secure alert system. Don't wait – send faster notifications today!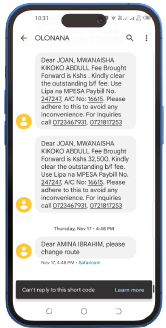 Get ready to learn in the modern era with Shule Link! Our innovative e-learning system is designed to give you the power to learn anytime, anywhere. With our intuitive platform and personalized learning experience, you'll be able to unlock new knowledge and reach your academic goals faster than ever before. Get ready to take your learning into the future with Shule Link!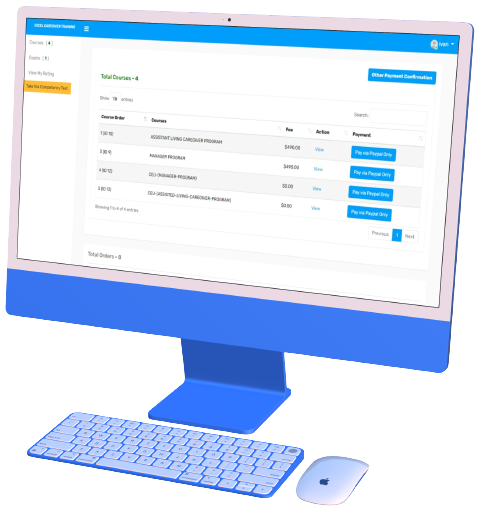 Looking for an inventory system that does all the heavy lifting for you? Look no further than Shule Link! Our advanced inventory system automates and simplifies stock management, so you never have to worry about running out of supplies. With our powerful analytics tools, you'll be able to quickly identify trends in your stock and make sure your business is always running smoothly. Get Shule Link today and take your business to the next level!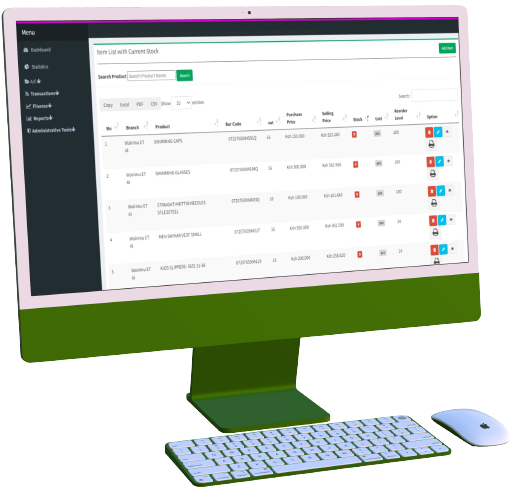 Take control of your rental business with Shule Link! Our rental management system makes it fast and easy to keep track of all your rental properties, tenants, and payments. Our reliable solutions ensure you're always on top of your business with real-time data, automated invoicing, and more. With Shule Link, you can manage your rentals more efficiently and increase revenue without the hassle. Get started now to experience the easy way to run your rental business.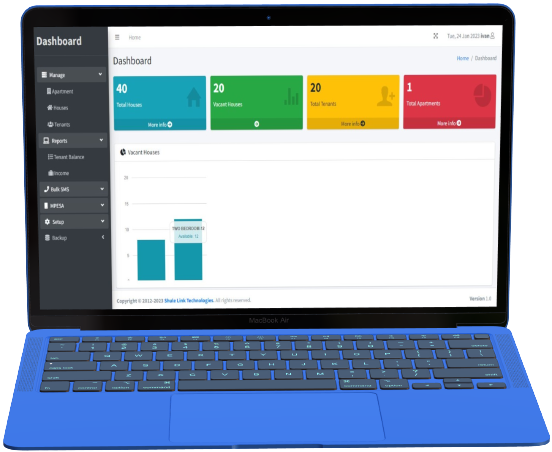 Struggling to keep track of your HR duties? Shule Link's Human Resource System is here to help! Our comprehensive solution will simplify the onboarding process, organize and centralize all of your employee data, and streamline the payroll process. With our intuitive interface and easy-to-use features, managing your HR tasks has never been easier. Try Shule Link today and start optimizing your HR processes for a better tomorrow!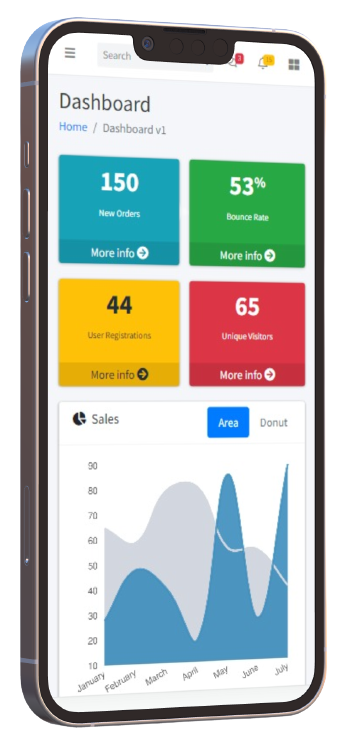 Hospital Management System
Take your hospital's operations to the next level with Shule Link's Hospital Management System! Our suite of integrated tools allows you to streamline patient record management, scheduling, billing, and more. With automated workflows and real-time dashboards, you can save time, reduce costs, and improve patient satisfaction. Get ready to revolutionize hospital management – with Shule Link!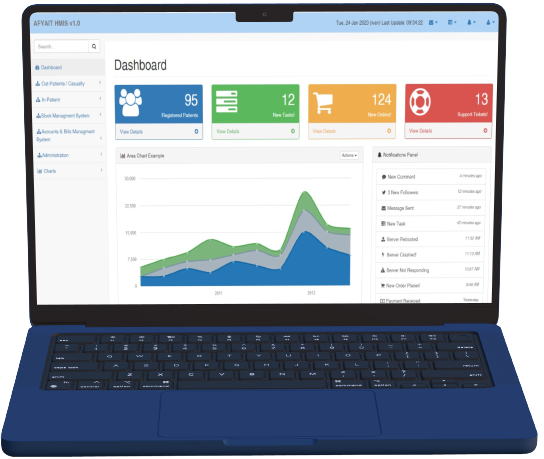 Driving School Management System
Get the perfect tool to manage your driving school & take it to the next level! Shule Link offers an easy-to-use and comprehensive driving school management system that allows you to track student progress, manage instructors, and generate reports with ease. With Shule Link, you can focus on teaching instead of paperwork. Streamline your driving school operations and make it run like a well-oiled machine!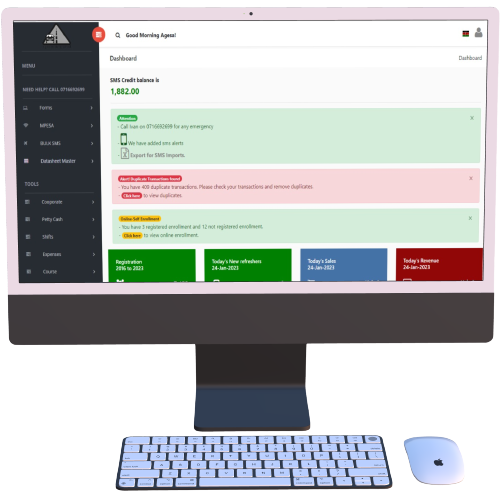 Simplify your life with Shule Link – the ultimate school management system. Our cloud-based platform helps you manage your school, church, or business more efficiently & securely. You can easily customize it to fit your needs, with features like invoice & payment alerts, emergency alerts, transport management, and more. Plus, with the power of AI & automation you can get more done in less time! Stop wasting time on manual tasks & start using Shule Link today to manage your school's operations better and smarter. Trusted by Thousand of Students and Tutors

I recently integrated MPESA into my e-commerce store and it was one of the best decisions I've ever made. The integration process was fast & simple and the system works like a charm. It's saved me so much time in managing payments, as well as being accurate, prompt with SMS notifications and realtime updates. I highly recommend it!

SMS Integration has been a life saver for our school. It has saved us so much time by automating tasks such as sending customized greetings to our students and parents, and it also allows us to communicate with them in real time. The system is easy to use, intuitive and robust; I highly recommend it!

I recently switched to the Shule Link with Rental Management system and it's been a game changer for my school. It has saved us so much time as we don't have to manually greet our customers anymore. It also allows us to access real time information about rental activity, which is very helpful for managing day-to-day operations. Plus, its mobility feature makes it really easy for parents and staff to access the system from anywhere! I highly recommend this system!

I have been using the Shule Link Hospital Management System for a couple of years and I couldn't be happier. The system is secure, efficient, and user-friendly. It's especially helpful for tracking patient information and managing automated receipts, as well as client referral systems. Shule Link is a great hospital management system that I highly recommend!